Club Professionals
We have 3 PGA Professionals attached to Wrekin Golf Club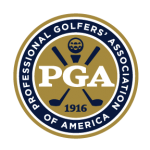 Head Professional Wrekin GC
Rob Grier PGA Professional Click Here to view Rob's Biography
Jamie Brittain (Assistant PGA Professional – Tuition)
Throughout his junior career, he represented his Club (Wrekin Golf Club) and county (Shropshire & Herefordshire)
At 18 he also captained England schoolboys in matches against both Scotland and Wales.
Over the next few years, he played for the county first team and in individual amateur tournaments across the UK, achieving some good success and tournament victories at county, Midland and national level, getting down to a +2 handicap before turning Professional.
Turning Professional –
In April 2013 he gained his EGTF Coaching Diploma and later on in the year EGTF Masters Coaching Qualification. He has been a golf instructor at Horsehay Golf Centre and Wrekin Golf Club since June 2013 whilst playing on the PGA EuroPro Tour for 2 seasons. He is currently undertaking his PGA Coaching qualification in order to further his knowledge both as a player and coach.
Jamie works with golfers of all ages and abilities on a daily basis helping them achieve their goals
Jamie specialises in the short game and course management lessons and details of these can be found on his WEBSITE 
Tip of the Month
For further information, please contact Jamie on 07881372354; info@jbgolflessonstelford.co.uk
Will Enefer  (EuroPro Tour – Touring)
Will Enefer turns pro!
As you may have heard I have turned Professional on 4th Nov, ahead of the 2nd stage of European Tour Q School & coming off the back of a good amateur career. I have entered the Professional ranks at an early age and I look forward to a new chapter in my golfing career.
Amateur golf: my career to date
I experienced team golf at county level aged 12 & at age 14 I was selected for the England Golf West Midlands regional squad which I was a part of for 3 years (my handicap went from 4 to scratch). In 2013 aged 15 I was selected to represent England U16's in 3 matches vs. Wales, Scotland and Ireland which I also captained.
I represented England in 2015 aged 17 when I was selected to represent England Boys vs. German Boys; this came about after strong finishes to the start of the 2015 season. After finishing 2nd in Germany, I then followed this up with a 4th place finish at the Henry Cooper junior masters which earned me a selection for the European Boy's team Championships in Finland. Later that year I played for England Boys in the Home Internationals after which I was selected for Great Britain & Ireland to play against Europe in the Jaques Leglise Trophy where I helped GB&I retain the trophy. I finished this year off a handicap off +3.
Following the 2015 season, I was selected for the England Men's A squad; this season saw many selections for me starting with selection for a quadrangular match vs. Spain, Finland and Germany. More top 10 finishes followed & I was sent out to France to represent England in two tournaments, My best results for the year would be 2nd in the Welsh Amateur, qualifying 13th out of 256 at the British Amateur and then qualifying 1st out of 244 at The English Amateur Championship. I then represented England in the Men's Home Internationals which was a real honour as it is one of the biggest events that you can represent your country at, following this was the first stage of European tour Q school which I qualified 13th. At the next stage, I finished my amateur career turning professional with a handicap of +5, the lowest in England.
Professional golf; my future goals
After not getting my European Tour card or a category on the Challenge Tour I will be entering the EuroPro Tour qualifying school in April where I hope to gain full playing rights for 2017. To prepare for this I will be playing some Algarve Pro tour events through the winter. I hope to finish in the top 10 of the order of merit on the EuroPro Tour but possibly inside the top 5 which would gain me a full season on Challenge Tour in 2018. I hope to have full playing rights on the European Tour within the next 3-4 years. I would like to take this time to thank the Wrekin Golf Club and all the members for the support they have given me over these past 8 years and look forward to it continuing into the future. If anyone ever wants a chat then please just talk to me as I love being in contact with all the members!
Will Enefer